HOPE is stronger than fear.

Are you looking for someone to hope with you?

WE WILL.

We provide individuals, couples (including premarital) and families with real and lasting solutions.

We help people experience peace and freedom every day and we are excited about working with YOU.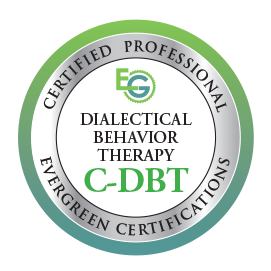 "My therapist is a great marriage counselor!
She plays no favorites & gives both individuals things to work on to help the marriage succeed."

J.D. - Former Client
"My quality of life has increased significantly since working with Cornelia.
She offers counseling and support that is both gentle and powerful." 

N. R. - Client
"My therapist at Winds of Liberty taught me that love doesn't mean being a doormat.
She has helped me become a stronger and better mother, daughter, wife and friend." 

J.L. - Former Client
Our clients experience a high rate of success because we get to work right away.
By the end of your first session, we share a preliminary assessment of your situation and a plan for moving forward.
Are you ready for CHANGE and LASTING SOLUTIONS? We will help you envision, fall in love with, and create your best future.
Aim for change. Let's HOPE together!
Do you feel bound and unable to move past your hurt?
Are you facing severe challenges in your home & family life?
What is the condition of your heart?
Everyone experiences periods of stress, sadness, grief and conflict. So, when you're feeling "off" or if things aren't going well for you at home or work, it can be hard to know if it's time to see a professional.
Here are several signs you (and maybe your spouse and family) should see a therapist as soon as possible:
You and/or your family have gone through a traumatic situation and can't stop thinking about it

Your feelings and emotions seem more intense than normal

You and your spouse are no longer talking or your communication is always negative

There is a breakdown in communication between family members

You feel disconnected from the people and activities you love

Your friends have told you they're concerned about you

You or your spouse are contemplating divorce or having an affair

You have unexplained and recurring head-aches, stomach-aches and are sick more often.
Our primary areas of specialty and expertise include:
Life Transitions

Individual, Marriage & Family Counseling

Premarital Counseling
Women's Health & Wellness

Crisis & Trauma Counseling

Depression & Anxiety
Abuse

Behavioral Issues

Autism
Additional areas of focus include:
ADHD

Abandonment

Blended Families

Borderline Personality

Career Counseling

Child or Adolescent

Coping Skills

Divorce
Emotional Disturbance

Family Conflict

Grief & Loss

Impulse Control Disorders

Infidelity

Obsessive-Compulsive (OCD)

Parenting

Autism
Personality Disorders

Relationship Issues

Self Esteem & Rediscovery

Self-Harming

Sexual Abuse

Spirituality

Trauma and PTSD

Developmental Disorders
We also conduct special groups and classes throughout the year for individuals of all ages. Topics include finance, marriage, parenting, healthy living, child and youth safety, internet safety and more. Review our list of groups and classes for details.
Our approaches to treatment include:
Coaching

Cognitive Behavioral (CBT)

Dialectical Behavioral Therapy (DBT)

Family / Marital
Intervention

Personal Solution Workbooks

Positive Psychology

Psychological Testing and Evaluation
Reality Therapy

Solution Focused Brief (SFBT)

Trauma Focused
INSURANCE
Winds of Liberty Hope & Wellness Center is a private pay practice and an out of network provider with many insurance companies. We do not bill insurance companies directly and client payment is due prior to each session.
After you pay for your session, we can provide you with a superbill that will contain the appropriate billing codes and any other information you need to submit to your insurance company for reimbursement.  Subsequently, your insurance company will reimburse you per their out-of- network policy.  We do not guarantee reimbursement from any given company.
Check out Reimbursify to streamline and track insurance claims for you and your family.
Services may be covered in full or in part by your health insurance or employee benefit plan.  Check your coverage carefully by asking the following questions:
What is my Out of Network coverage for mental health services?
What is my deductible and has it been met?
How many sessions per year does my health insurance cover?
What is the coverage amount per therapy session?
Is approval required from my primary care physician?
Mental health coverage is a requirement for most insurance companies in Washington State so you may be eligible to receive reimbursement for counseling services through out-of-network benefits, medical spending or health care savings accounts.
Many clients choose not to involve insurance companies in their mental health care. Their counseling is not limited by the diagnosis, treatment plan or session limits that health insurance companies dictate. Additionally, insurance companies often limit the number of sessions and even the type of therapy and many do not cover couples/relational or family therapy.
By paying privately or out of pocket, we can assure private pay clients of the highest degree of privacy, flexibility and control of their mental health records allowed by Washington state law.